Commemorating the 20th Anniversary of DOWAS's Establishment
Chairman Masayuki Takahashi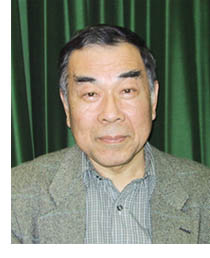 The Deep Ocean Water Applications Society (DOWAS) began as a research meeting on deep seawater use in 1997 and celebrates the 20th anniversary in 2017. This research group is different than many academic societies in which academics is central, advancing information exchange among stakeholders involved in the utilization of DOW. The reason for this is that due to the construction costs of DOW intake facilities, there are often local governments involved in management for use as a regional resource in rural areas. In addition, DOW is a resource with diverse use such as cold energy nutrient use, mineral use, water, etc. allowing for various people and relationships. In addition to the construction of intake facilities, the involvement of experts such as universities and laboratories is essential in DOW use. Looking back at the last 20 years, the legacy of the administrations, people, and industries generated from this special research has been extremely unique.
 Therefore at this opportunity the society has organized the activities of DOWAS over the last 20 years, and will share them and our members' contribution to various fields which has shaped the future of DOW utilization.
 The commemorative issue includes a DOW use timeline, history of the society, former officers, former committees and chairpersons, secretariat heads and leads, honorary members, Award Winners/Winning Title/Reason, National Conference Lecture Titles, work towards promotion of DOW use, newsletter table of contents, list of academic journals, and the Society Constitution, a total of 79 pages.
 In addition, proposals for 27 projects in the following 9 areas is included in 63 pages (number of projects for each area in parenthesis): intake (3), Area Cooling (2), Marine Fertilization (3), Fisheries(5), Agriculture (2), Mineral and Drinking Water (4), Food/Medicine/Cosmetics (3), Microorganisms (2), and Regional Development (2).
 The 20th Anniversary edition was published by DOWAS as "Deep Seawater Research" Volume 18 No. 3 on December 30, 2017. It is A4 format and 216 pages.
 The 20th anniversary commemorative issue is available for 2,000yen each (plus 300yen postage, 350yen for two). Please contact the secretariat to order.